I'm going to keep this short and sweet since I have the strong urge to get to bed and I'm really bummed that Peyton and the Broncos lost to Seattle in the Super Bowl.
I'm going to link up with the lovely
Carolyn
for the first time to share my goals for the week. Better late than never to get back on track, right?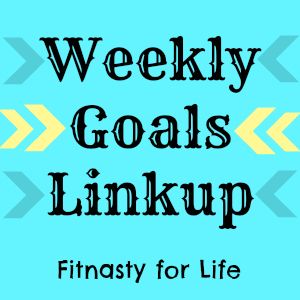 After getting some good advice about setting my goals for the week from Carolyn I decided to go with three; one related to each of these: food, exercise and an overall good habit.
1. Work out three times this week.
2. Track everything, good or bad.
3. At least 7 hours of sleep every night.
Each of these goals will be a challenge but they are also all attainable if I set my mind to accomplishing them. As I told Carolyn, it will be tough but I want this so I'll make it happen. I'm feeling motivated and am looking forward to reaching that point of being determined as well.
~~~~~~~~~~~~~~~~~~~~~~~~~~
Valentine's Day Cash Giveaway Details:
*Giveaway will start at midnight on 2/3/14 and will end at 11:59 pm on 2/7/14.
*All mandatory options must be completed to win the cash. (Once all mandatory options completed you can complete other non-mandatory options to increase your chance of winning.
*Winner will be randomly picked through Rafflecopter once giveaway is over. After confirming the completion of all mandatory entries, winner will be sent $75 PayPal cash to their account from Ashton.
Good Luck!!!!!!