Happy Hump Day Friends! If you follow me on Twitter (@LnLbyAmy) you may already know that I came down with a cold over the weekend. After leaving work early on Monday to go to the walk-in (where they actually gave me something to knock this cold out!) and staying home all day yesterday (Tuesday) I was back to work today (Wednesday) so it was indeed a Happy Hump Day around the Living n Learning by Amy world.
This morning was the first morning I didn't feel like absolute death upon waking up so I took that as a good sign. Remembering that it was Wednesday I figured I better not bask in the good feelings too long so I could weigh in before making myself breakfast to go along with my antibiotic.
I'll admit I haven't felt like eating a whole lot since I came down with this cold on Saturday. But I have been eating. Including a big Easter lunch at my grandparent's on Sunday. The only meal I skipped was Monday's lunch.
For the third week in a row I was shocked, absolutely shocked, when I stepped on the scale and saw another loss. This week's loss was even more than I ever imagined I would lose in one week's time. And to top it off I am now below the 200 mark for the first time in 2013!
Initial Starting Weight (highest recorded weight): 205
January 2013 Starting Weight: 202.8
That's a loss of 3.3 pounds! Like I said, I was shocked when that's what the Wii Fit told me this morning! I am pretty sure my jaw hit the floor.
I'm beginning to wonder if this is my body's way of begging me to get my butt in gear with working out and eating better? It seems like it's jump starting me with some unearned weight loss so I feel motivated and like I have a reason to get back on the wagon. I definitely don't want to go back up above 200 if I can help it which means I need to get to the gym and keep my food in check because this weight loss won't continue this way without effort on my part.
The thing I am struggling with now mentally is when do I go back to the gym? While I am definitely feeling better today than I have in the last four days I'm not 100% better. Worse yet is this cold is all in my head, as in congestion in my nose and even my ears feel plugged up (or they hurt). I don't want to rush back only to feel worse again, or not have a good workout because of the symptoms I'm still experiencing.
So, how do you know when it's time to return to working out after you've been sick? I would love to hear your thoughts and opinions on this!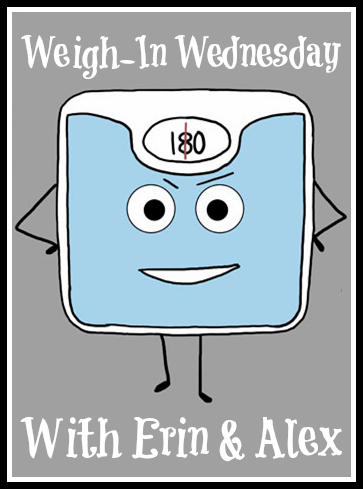 **I wrote this Wednesday but never posted it after work as planned. I posted it Thursday morning. Sorry for any confusion!**